Skip to content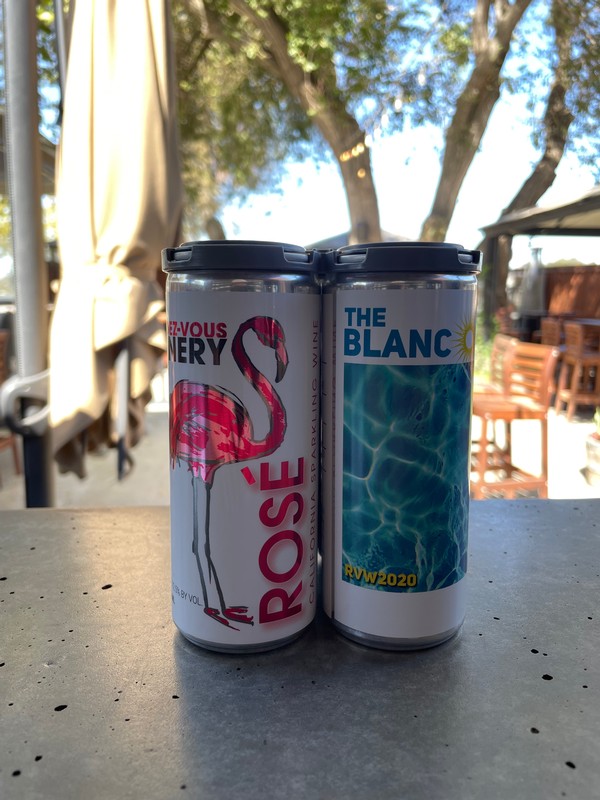 Mix & Match Can 4 Pack
MEET "THE BLANC"

HAVE YOU EVER WONDERED WHAT CLARKSBURG SUNSHINE TASTES LIKE? WE'RE THRILLED TO INTRODUCE YOU TO "THE BLANC." EIGHT OUNCES OF CRISP, CITRUSY CALIFORNIA SUMMER IN A CAN. THIS BRAND NEW SAUVIGNON BLANC BASED WHITE BLEND IS THE PERFECT SIZE TO PACK AND PLAY. WHAT ADVENTURES WILL YOU SHARE WITH "THE BLANC" THIS SEASON?

MEET RENDEZ-VOUS ROSE
A BRIGHT CALIFORNIA SPARKLING ROSÈ IN A CAN!

IT'S FUN...IT'S SPRITZY...IT SPARKLES! CRISP, DRY AND FRESH WITH NOTES OF STRAWBERRIES AND WHITE CHERRIES ROUNDED OUT BY A LIGHT MINTERALITY. ENJOY AS A HAPPY HOUR APERITIF OR A WINE-D DOWN TREAT WITH YOUR BESTIES. THIS SPARKLING ROSÈ HAS A LOT OF ELEGANCE WRAPPED UP IN 8 OUNCES OF EFFERVESCENT FUN. THE PERFECT SIZE TO PACK AND PLAY.

**ADDING 1 ITEM TO THE CART WILL ADD a four pack of 250ml CANS (2 of each)**
Product Reviews